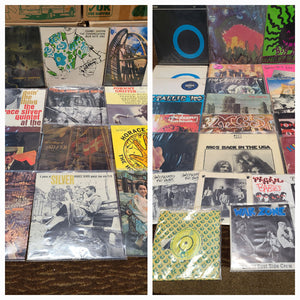 Store update 6/8/2022 used LPs and punk 45s
We bought some really great LPs and 45s this week and will start cleaning and pricing it all today and it will continue to roll it out all week.
There is a modest amount of punk LPs and 45s, some fantastic 1st and early press stuff from the Saints, Big Boys, Germs, Breakdown, Warzone, Infest and more. In addition to that we have some really nice jazz LPs going out, most are 1st pressings or early represses. Many Blue Note, Riverside and Prestige originals amongst others with VG+/NM vinyl. 
You've been warned! I will try and post some stuff on IG, but the best way to get the good stuff is stop by regularly and snag it before it gets posted!
---